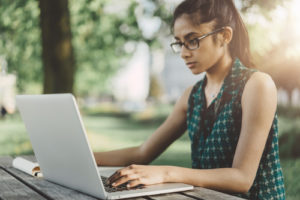 Hi, I'm Jane!
As an honor role student in the marketing Business Administration Program at Metropolis University, I have enhanced my natural ability and skills in the marketing and public relations industry. I have sought out multiple opportunities to develop my marketing skills.
As a senior Business Administration undergraduate student at MU with an interest in marketing, advertising, and social media. I'm seeking a summer internship to apply my experience assisting a company's branding needs through social media outreach, developing marketing plans, digital marketing, and conducting customer research.
Specialties
• Event planning
• Social networking and marketing
• Account management
• Microsoft Offices (Word, PowerPoint, Excel)
• Adobe CS5.5 Suite (Photoshop, Flash)
A part from my professionalism, I love anything and everything outdoorsy. I've also explored my passion for nutrition by experimenting with many different dietary theories, alternative healing protocols and spiritual paths.
Interest & Hobbies
• Domestic and international Traveling
• Cross Country
• Gardening
• Blacksmithing
• Kayaking
• Pottery