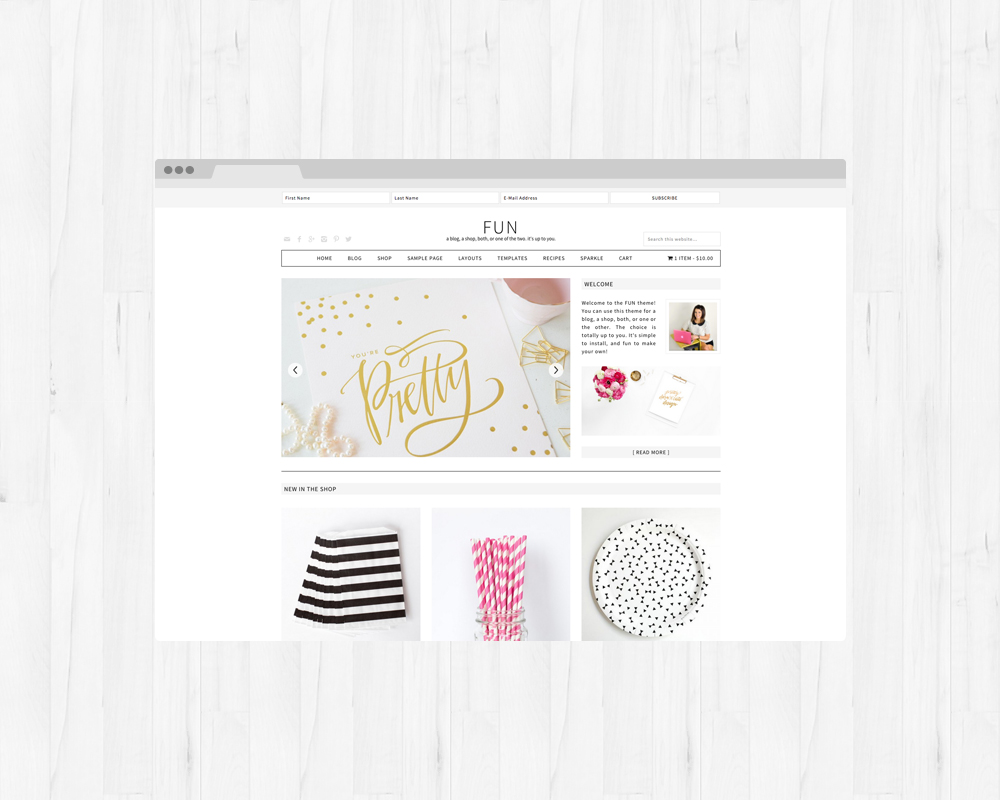 Why is this theme called Fun? Because it's FUN and easy to get setup and move things around to make it your own. This theme keeps you from banging your head against the desk, and allows you to spend that time playing with the many features it has to offer! I love to chat with customers, get to know their various wants and needs, then see what theme would be best for them. Creating themes for specific niche's is a neat process, and I love to do that. But this theme? It will work for you no matter your niche. Do you sell products, or downloads? Great, this theme is WooCommerce ready! Don't sell anything? Awesome, just skip the "install WooCommerce" part of your setup instructions and you're golden. It really is that simple.
Want to add recipes to your blog in an organized way that is super simple? Install the Easy Recipe Plugin with this theme, I've styled it to match everything nicely for you.
Even this pretty styled button comes with the theme, you can make it say whatever you like. Instructions for use are in your setup area. You can click it now to go ahead and buy the FUN! theme.
You can also use this button style.
All of the widget areas seen in this theme, especially the front page, can display anything you like. The products section could be used to display blog posts, categories, products, recipes, or a page. I intentionally designed this theme to be as flexible as possible for you. Yay!
Want to add your own logo? EASY! Just click on the Header uploader under the Appearance menu in your dashboard. Guess what else? The FUN theme is designed to keep your header completely mobile responsive and retina ready. This means it will always look nice no matter what device someone is using to check out your site. Sweet!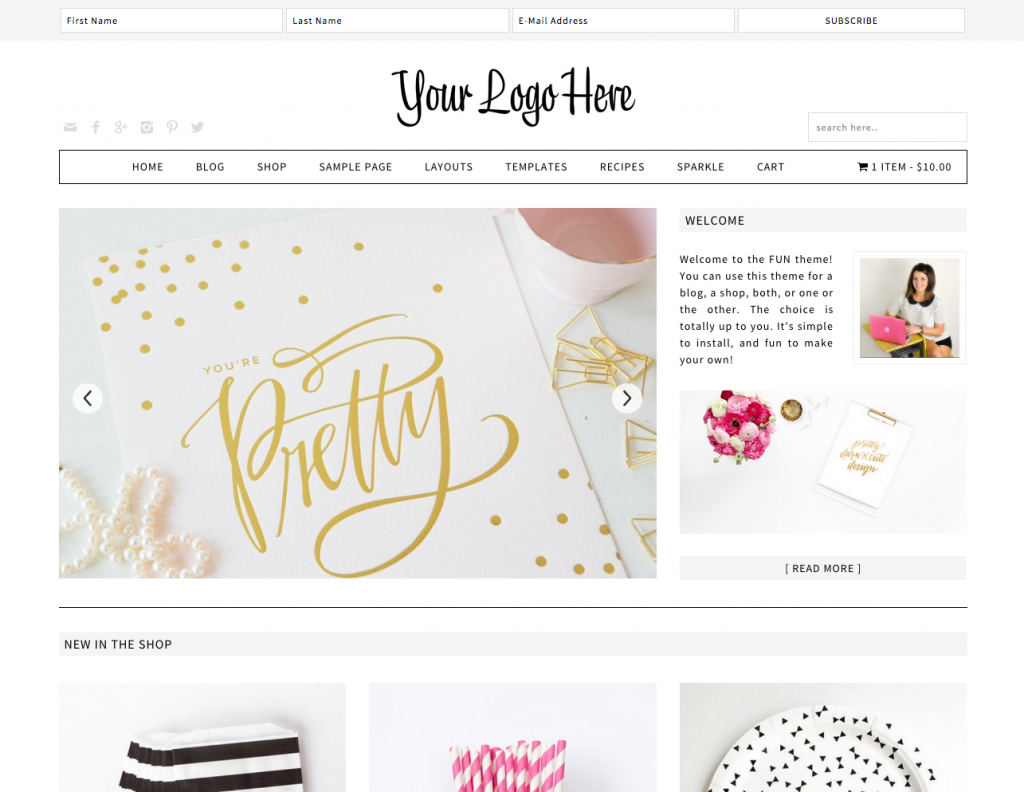 To sum up, this amazing theme includes all of the aforementioned and then some!
Fully Widgetized Custom Home Page
Widgets added to each page above and below posts
WooCommerce Ready
Header Uploader (Retina Ready & Responsive!)
Completely Mobile Ready Design
Custom Archive Page Template
6 Page Layouts
In Post Navigation
Built in style for Popular Posts
Easy Recipe Plugin Ready
2 Color Options – Default and "Sparkle"